NEWS OF THE WEEK
BE A NEWS EXPERT!
Every day, try and watch or listen to the news, so that you're ready to speak in class!
Every week, you'll find a piece of news here, to help you practise at home.
Watch the video.
What ceremony was organized for Tony Parker?
K.L
TIP OF THE WEEK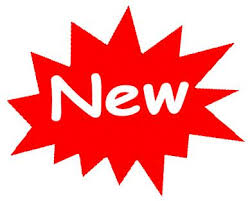 Comment faire la présentation d'un arrêt sur image?
1. Choisir un arrêt sur image (cela paraît évident, mais il ne faut pas confondre arrêt sur image et affiche de film)
2. Vérifier le titre du film (en anglais, bien sûr!) et où il se passe.
3. Vérifier le nom de l'acteur principal et son rôle, surtout s'il apparaît sur l'image.
4. Prenez votre polycopié "3 steps to describe a picture" et suivez les 3 étapes (description globale, détaillée, votre opinion)
5. Entraînez-vous à le lire, puis à le réciter avec intonation, sans le lire.
K.L