NEWS OF THE WEEK
BE A NEWS EXPERT!
Every day, try and watch or listen to the news, so that you're ready to speak in class!
Every week, you'll find a piece of news here, to help you practise at home.
Watch the video.
This is the new "Frozen" film. Did you see the first one?
Do you like Disney films? What's your favourite Disney film?
K.L
TIP OF THE WEEK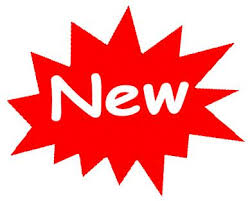 COMMENT FAIRE UNE FRISE CHRONOLOGIQUE?
Plusieurs points importants pour bien réussir sa frise chronologique* (*timeline, en anglais):
1) Sélectionnez les dates les plus importantes (ne vous perdez pas dans les détails)
2) Classez-les par ordre chronologique (du plus ancien à gauche au plus récent à droite)
3) Ajoutez un titre / un commentaire et/ou une photo par date (ex: July 4th 1776, Declaration of Independence)
4) Si vous le faîtes sur feuille, pensez à la propreté (traits à la règle) et votre écriture!
5) Sinon, vous pouvez utiliser un site en ligne gratuit, tel que:
http://www.frisechronos.fr/, Timeline de http://www.readwritethink.org/files/resources/interactives/timeline_2/ (my favourite! Attention à bien télécharger Adobe Flashplayer!) ou http://free-timeline.com/
Good luck!
K.L