TIMES SQUARE, NYC
TIMES SQUARE, NYC
When you go to NEW YORK, one of the most famous and impressive places is TIMES SQUARE.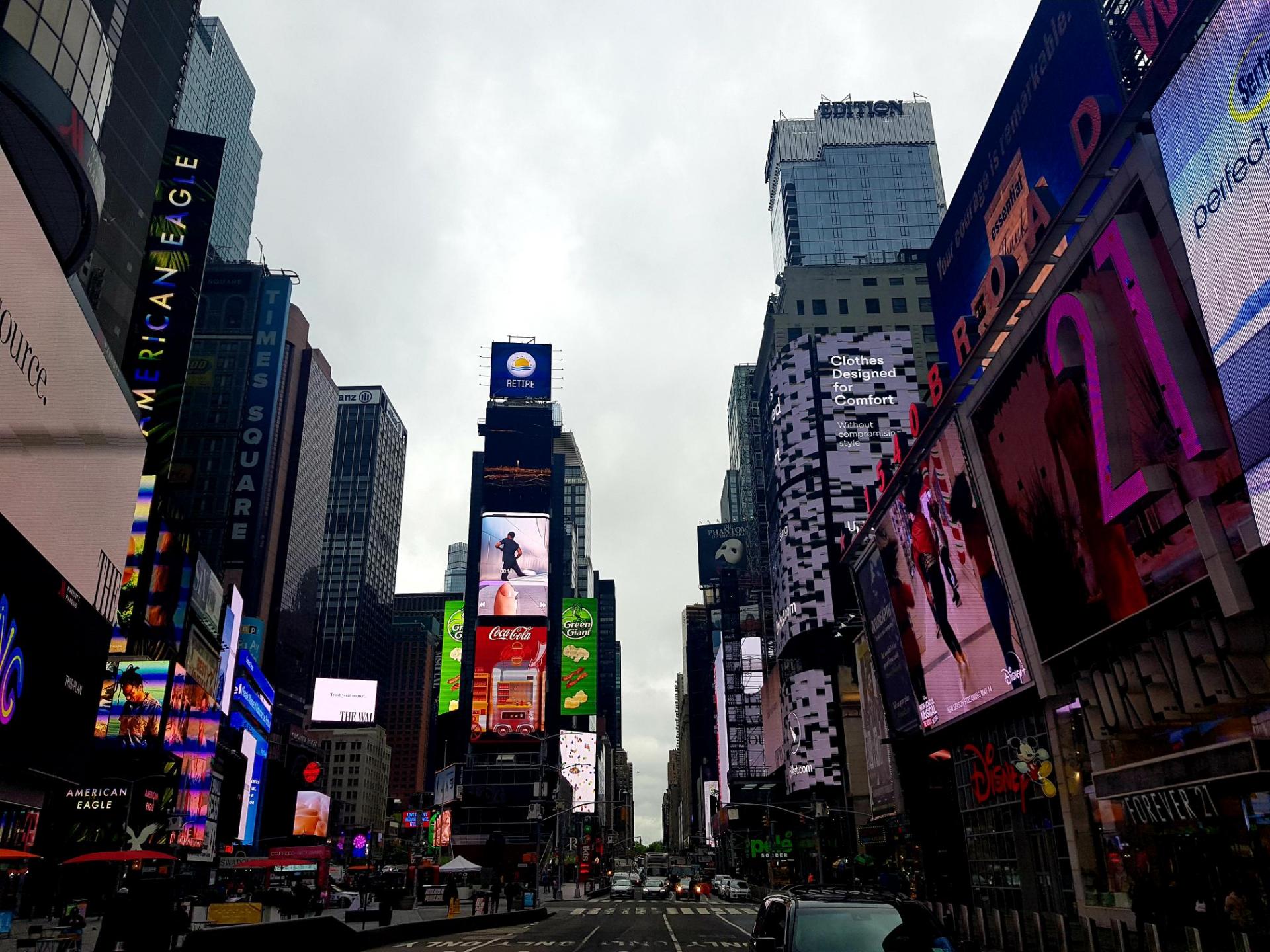 It is called the "Crossroads of the World*" (*le carrefour du monde).
It is situated at the junction* (*intersection) of BROADWAY and SEVENTH AVENUE.
Tourists are surrounded by giant screens, billboards* (*écrans publicitaires) and advertisements.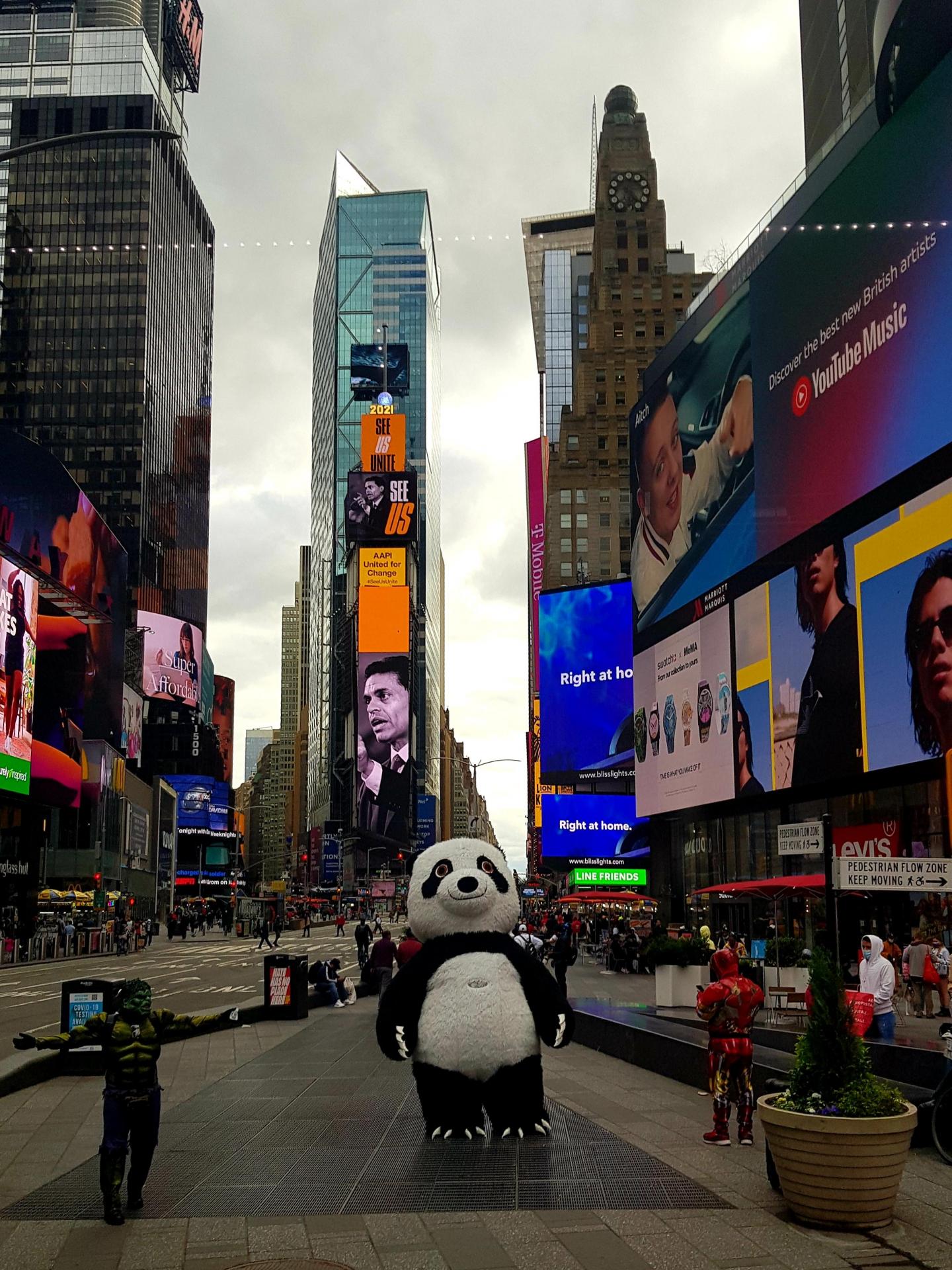 Everything is lit* (*To light, lit, lit: éclairer) at night,
and as you maybe know, NEW YORK has 2 nicknames* (*surnoms): THE BIG APPLE and THE CITY THAT NEVER SLEEPS.
You can easily understand why!
Some musical comedies have been playing there for decades* (*des décennies),
like "The Lion King", "Grease" or "The Phantom of the Opera".
You can also go shopping in MACY's, one of the biggest department stores* (*grand magasin) in the world.
It's like HARRODS in London or LE PRINTEMPS in Paris.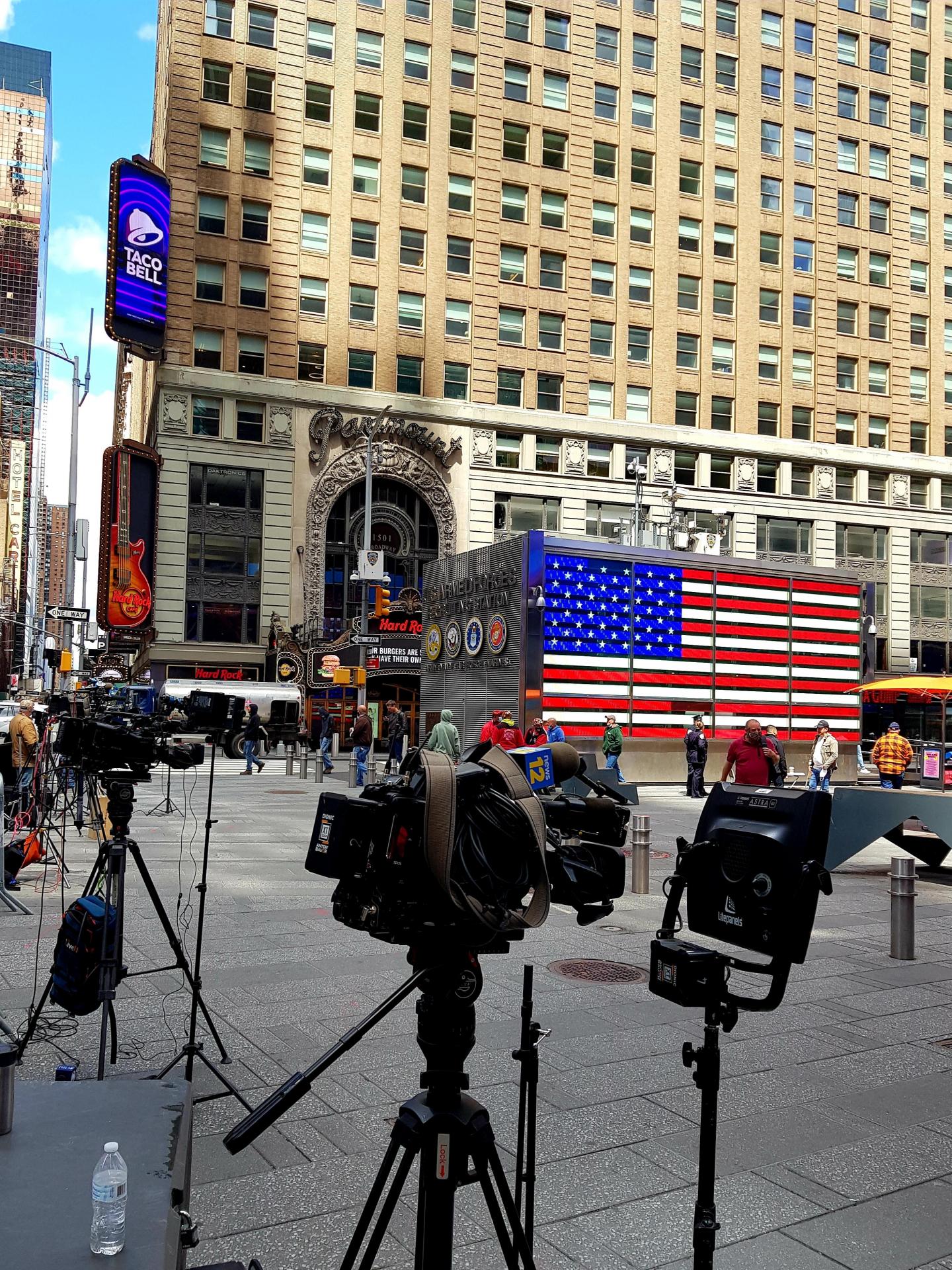 (photo credit: B. LOISON - May 2021)
You may also come across* (*tomber sur) the middle of the shooting* (*tournage) of a film and become the next film star!
Anyway, when you go to NEW YORK you'll remember it all your life as it's an amazing experience!
As for me, I'm longing to go back to the U.S.A, and especially in N.Y.C.
K.L